Boost your coaching through Process Com Model®! How the Process Com ® allows more impact using the ICF 11 skills ?
Join the community of certified coaches PCM® Coaching individual and get 56 ICF CCEUs
Come and meet us at a breakfast on May 22 or June 21 from 9: 00 to 10:30 in Paris
The Process Com® or PCM® model offers advanced techniques in management, negotiation and coaching particularly useful stress management and communications.
It is a descriptive model of our personality that develops around 6 types of personality. We all have a base that is one of the 6 types and also a subtle mixture of the other 5 types of personality.
For professional coaches, PCM® is a real booster performance and impact both for the individual coaching and team…
The 6 Types of personalities
They are all present in each individual, but to different degrees. each works preferentially according to one or two types (the base and the current phase).  Each type of personality match each other: behavioural characteristics or strengths (preferential attitudes, mode of action and environment, etc.), perceptions, that is to say a privileged mode of perception of the world, a favorite channel that allows current to pass each other (or not!) and psychological needs, that if they are well fed or satisfied will allow to develop the energy and motivation of people. On the other hand, they are not satisfaction generates stress and miscommunication.  No type is better or worse than another. They have their strengths and their weaknesses. Source: http://www.processcommunication.fr
Specifically, PCM® will allow the professional coach to maximize its impact in the deployment of the 11 ICF competencies. According to the PCM® model, the way of perceiving the environment and situations for each personality type is called perceptions, they are associated with our basic personality type and correspond to our preferential reference framework and the usual way to perceive our environment.
For any coach, to identify them at a customer favors establishing a climate of confidence faster while respecting his interlocutor and his usual to collect, this allows also quick to make assumptions on her learning style and create a fluid relationship, establish a contract realistic and conducive to the expression of its full potential… This is a fine contribution to skills C2, C3 and C4.
To better understand his client's preferred mode of communication will also help the professional coach to develop listening and better explore the feelings and perceptions (C5). Thus, he will be able to facilitate learning and help to develop new modes of perception and thoughts, see new emotions and so to arouse consciousness plugs (C8).
By the knowledge of the perceptions of each personality type, the coach will co-create the relationship in a more fluid way, communicate more effectively and facilitate faster learning and success.
Using also the parts of personality and customer communication channels, the coach will be able to synchronize and be on the same wavelength as her. So he will be able to create and maintain a genuine relationship, know how to discern what is set beyond words, tone and body language (C5), and especially to be able to discern the times of stress, practice more effective direct communication (C7) using a suitable language that will be better received and will be more impact for the client.
The characteristics or strengths of each type of personality according to the PCM® model are a pool of resources for the coach and the coachee to act otherwise, it comes to facilitate learning and success in designing new actions, create the conditions so that the customer explores (or not) of new ideas and use the other resources available in his personality structure (C9).
Finally, knowing the psychological needs of the coachee PCM® model gives other information valuable to facilitate learning and create the conditions to achieve the desired results more quickly and above all more efficiently (C9). If the identified actions are more in phase with its engines for action, the coachee is more likely that their implementation is actually and is sustainable. Conversely, if the actions identified in coaching are the opposite of the internal sources of motivation, they have little chance to occur and will be unsustainable or even harmful. It will be important for coach Challenger his client on the feasibility and the degree of compatibility actions designed with his inner nature and to ensure that it is able to assess the effects (C10 and 11). Allow a customer to feed his psychological needs has another virtuous effect: it will not only boost his motivation towards the goals he's set for himself in coaching but also to strengthen the alliance, intimacy and trust, and therefore the presence of coach (C3 and C4). The customer thus trust is able to access some of its resources mostly invisible in his own eyes.
The PCM® model also allows to explore the existential questions that guide each type of personality and thus gives the coach an opportunity to ask the coachee (C6) powerful questions that will confront him about his feelings and his performances and bring him to revisit beliefs and assumptions… and to integrate other sources of information (C8) 
In conclusion, the Process Com® model allows the coach to potentiate its skills and develop new ones. It is a powerful tool that will increase the performance of its coaching and allow its customers to activate all the resources it has to deal with certain situations.
Process Com® is a real accelerator in the success of the coaching…
Our next Activision PCM Coaching course starts on November 22, 2017 (in partnership with Kalher Communication)
To register:
contact@Activision-coaching.com or 01 56 53 52 02
More information on our website: www.activision-coaching.com
Other posts
Previous post :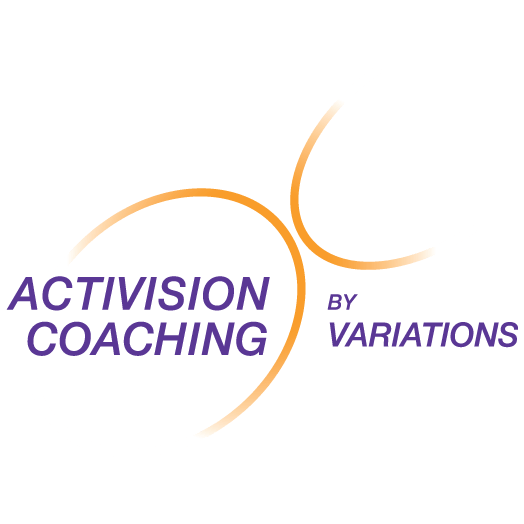 04 May 2017
June 7, 2017: meet Activision coaching training program at a breakfast of information
Next post :
29 October 2020
[EN] Online Program – Individual Professional Coaching